I've been an avid fan and collector of Kidrobot's Dunny Series and they have recently released the product preview of their latest collection, the Apocalypse 3-inch Dunny Series, which comes out on November 8, 2012. The Apocalypse Dunny Series features 15 Judgment Day designs by 12 masters of their craft – from fine artists and illustrators, customizers and toy titans – this series is cataclysmic. The collection includes designs by Jon Paul Kaiser, Mishka, Jermaine Rogers, Jesse Hernandez, Sam Fout, Joe Ledbetter, Ron English, Huck Gee, Patricio Oliver, Chris Ryniak, Hydro74, and Kronk. Check them out below: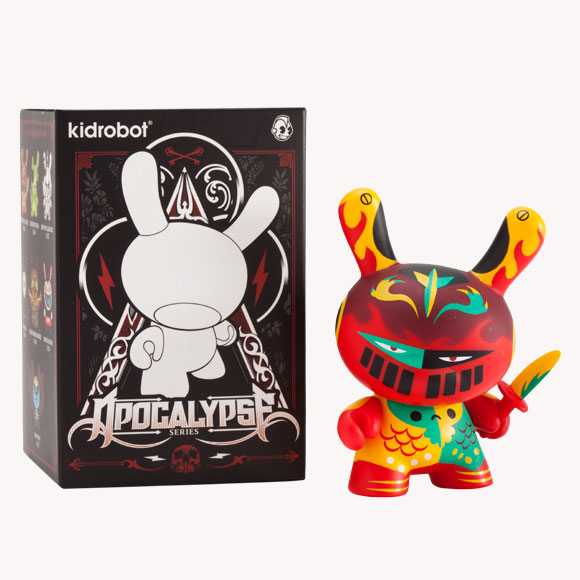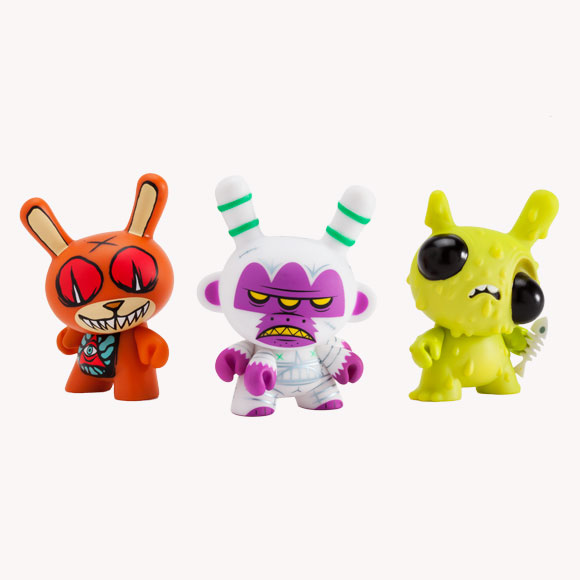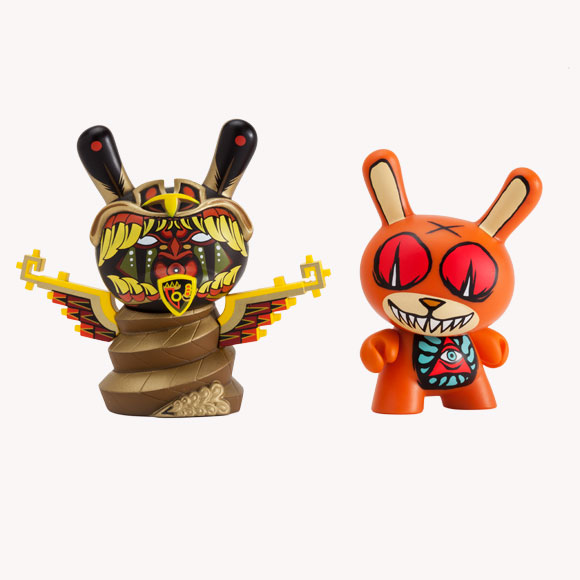 The whole box set.

The blind-box graphic looks awesome.
Source: Kidrobot.com
Photos by Kidrobot.