Apple Introduces All-New iMac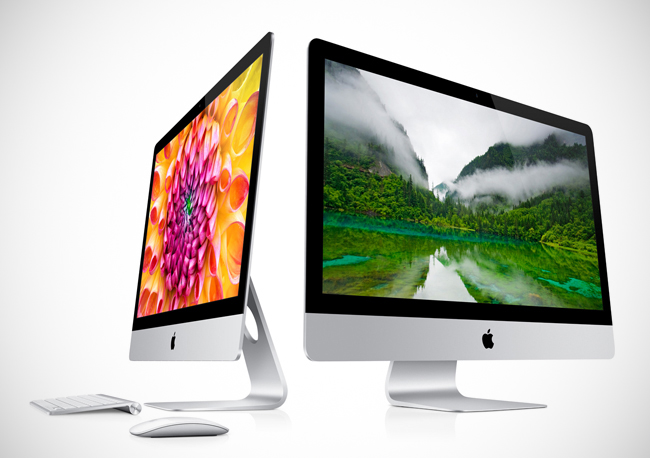 The all-new Apple iMac is slimmer than the last model by 80% and weighs 8 pounds lesser. The thinner edge and lighter design makes it look stunning and elegant. Plus it is now more energy efficient. The new model is available in 27-inch and 21.5-inch versions, sporting 2560 x 1440 and 1920 x 1080 IPS displays respectively — both of which claim to reduce glare and reflection via a fully laminated glass screen. Starting with either a Core i5 or i7 processor, up to 32GB of RAM, a FaceTime HD camera, 2 Thunderbolt ports, 4 USB 3.0 ports, and an array of storage options that include up to a 768GB SSD for optimal performance or a 3TB hard drive for ample storage. This is by far the best all-in-one desktop yet.
Apple Introduces 13-inch MacBook Pro with Retina Display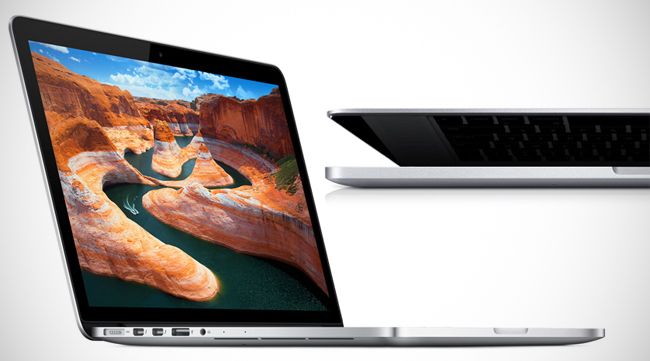 Finally Apple introduced a new version of its popular 13-inch MacBook Pro, featuring a stunning Retina display which reduces reflection and glare by up to 75%, and upgraded storage and internals in a compact design. The remarkably portable device is now 20% thinner at a mere 0.75 inches and almost a pound lighter than the current 13-inch MacBook Pro at 3.57 pounds. Specs come in Intel 2.5GHz core i5 or 2.9GHz i7 processor, Intel HD Graphics 4000, 8GB of ram and, of course, SSD storage options up to a whopping 768GB.
Apple Introduces iPad mini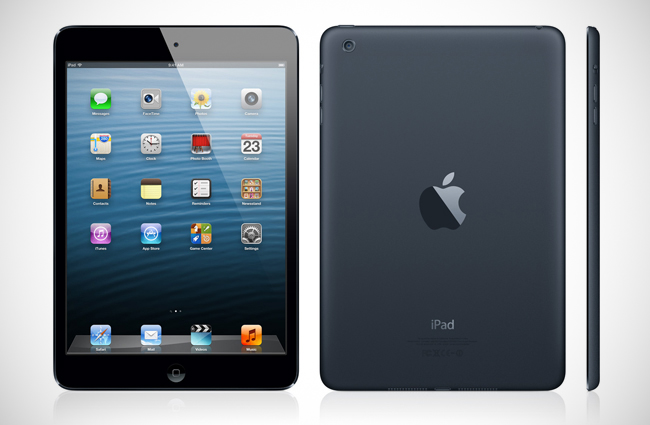 Apple also introduced its newest innovation to the iPad line-up, the iPad mini, which is a thinner, lighter iPad design that fits in one hand. It features a stunning 7.9-inch Multi-Touch display, FaceTime HD and iSight cameras, ultrafast wireless performance, and 10 hours of battery life. It still has the 1024 x 768 screen, A5 processor, optional LTE antennas, a FaceTime HD front and rear 5MP iSight camera and up to 64GB of internal storage into a frame that's a quarter thinner than the current iPad (measuring 7.2mm) while weighing 53% less at 0.68 pounds. The new lightning port first introduced on the iPhone 5 is also added to the new device.
Apple's Jony Ive, Michael Tchao and Dan Riccio Introduce the iPad Mini
Check out the video below:
Apple Introduces 4th Generation iPad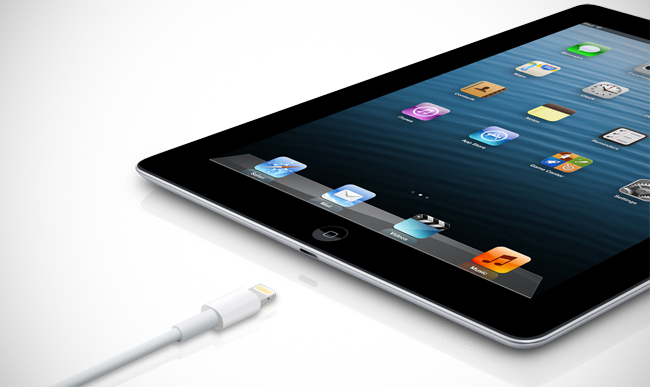 Apple also announced the fourth-generation iPad featuring a 9.7-inch Retina display, new Apple-designed A6X chip, ultrafast wireless, an upgraded FaceTime HD camera, and the new Lightning connector.
For more details and tech specs, visit www.apple.com.
Photos by Apple.