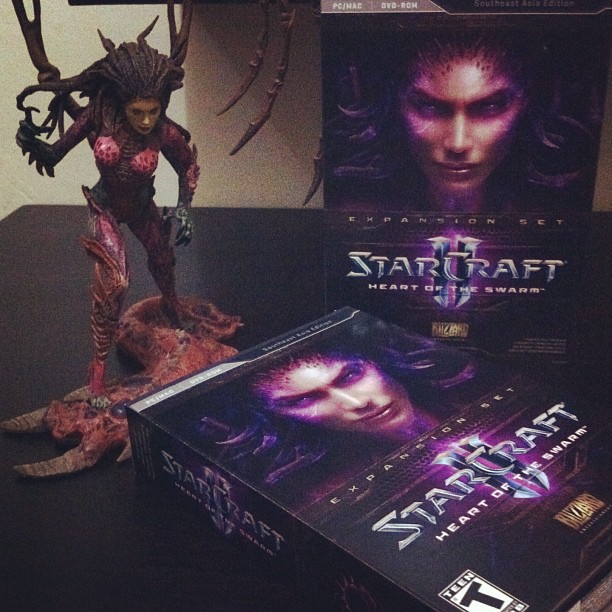 Got myself a copy of Blizzard's Starcraft 2: Heart of the Swarm expansion last month and already started playing the missions of the new campaign. The interface has been updated already and you get to play as Sarah Kerrigan in the missions. Heart of the Swarm continues the story of StarCraft II: the conflict between the humanoid terrans, the ravenous zerg, and the psionic protoss. As these races struggle, the specter of alien gods threatens to sweep aside what fragile stability still exists in the galaxy.
Sarah Kerrigan, the former zerg Queen of Blades, has seen her humanity restored by an ancient artifact, but she remains a threat to all she encounters. The memory of her time as the mutant leader of the swarm lingers — as does her yearning for revenge.
Click here to learn more about Heart of the Swarm.
Check out also my previous posts:
StarCraft II: Heart of the Swarm Opening Cinematic

New Toy: Starcraft II Premium Series 2 Action Figure Sarah Kerrigan, Queen of Blades