Blog

Browsing articles in "Games"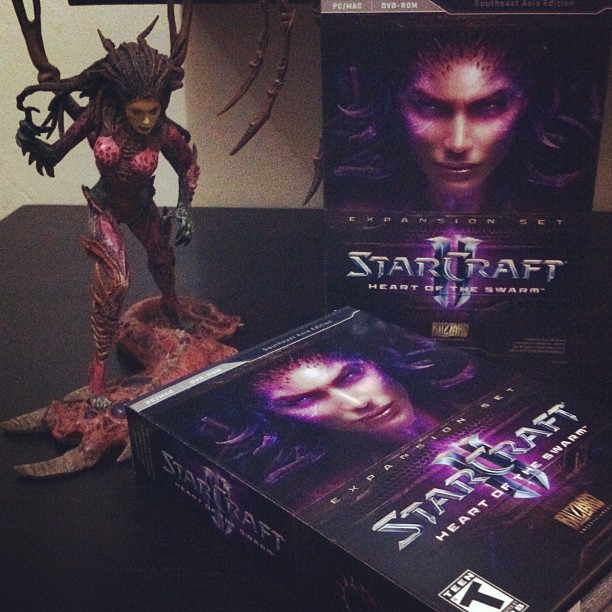 Got myself a copy of Blizzard's Starcraft 2: Heart of the Swarm expansion last month and already started playing the missions of the new campaign. The interface has been updated already and you get to play as Sarah Kerrigan in the missions. Heart of the Swarm continues the story of StarCraft II: the conflict between the humanoid terrans, the ravenous zerg, and the psionic protoss. As these races struggle, the specter of alien gods threatens to sweep aside what fragile stability still exists in the galaxy.
Sarah Kerrigan, the former zerg Queen of Blades, has seen her humanity restored by an ancient artifact, but she remains a threat to all she encounters. The memory of her time as the mutant leader of the swarm lingers — as does her yearning for revenge.
Click here to learn more about Heart of the Swarm.
Check out also my previous posts:
StarCraft II: Heart of the Swarm Opening Cinematic

New Toy: Starcraft II Premium Series 2 Action Figure Sarah Kerrigan, Queen of Blades
Blizzard presents the opening cinematic for StarCraft II: Heart of the Swarm in full HD glory! The expansion arrives March 12, 2013.
Exclusively from E3: Part 1 of the Halo 4 E3 briefing. The "Commissioning" Live-Action Trailer witness the unbridled optimism of the launch of the UNSC Infinity, then its crash as an ancient evil pulls it into a mysterious world where the Master Chief will begin an epic new Halo adventure.
Ghost Recon Alpha
Tom Clancy's Ghost Recon® Alpha the movie invites you into the future of war with the US Armed Forces' point of spear. Inserted deep behind enemy lines, the Ghosts must strike swiftly to eliminate one of the world's most feared war criminals, and vanish as they came.
Tom Clancy's Ghost Recon® Alpha – The Movie is the prequel story of the video game Tom Clancy's Ghost Recon: Future Soldier™.
Ghost Recon Future Soldier is set to release on May 22nd on the Xbox 360 and Playstation 3.
Ubelogic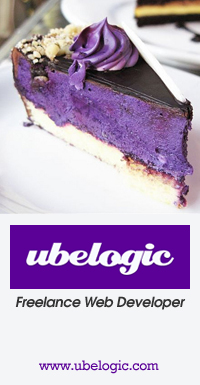 Ubelogic is the personal website and online portfolio of Lope Garcia III, a freelance web developer based in Cebu City, Philippines, with a passion for coding and a love for technology. I love what I do and will help you gain a greater online presence.
Latest Blog Entries
Goodreads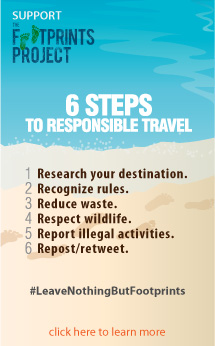 Twitter

@ubelogic
Freelance web developer (PHP + MySQL, Wordpress, CodeIgniter, JQuery),web enthusiast, explorer, tweeter and a proud Filipino who eats Ube cake to think